ui-ux design
eHeuristic Solutions, a
professional IT based products
& services company.
Mobile UI
Mobile UI is one of the most aspect of great successful mobile application. UI on any app play huge role in it's success. We have specialized designers who can develop app which UI is very helpful for users and also help them became smarter and complete their work very easily.
We are proud to have a
great number of happy clients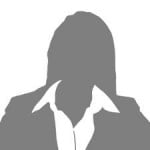 Tamara
The work was accurate, exactly as instructed, and explained fully. I will definitely use your services again
-
loudwebsite
Worked quickly to deliver value. Will work with again
-
bitninja
Great work, great team and one of our most efficient. Highly recommended and will definitely work with eHeuristic every time
-
neundorf
An excellent team to work with eHeuristic. Highly recommended
-
Robert Carpainter
Professional, very knowledgeable in api integration, great to work with, and will work with again
-
kennedy123
Top Class service from eHeuristic Solutions. We have been using them on an ongoing basis across a number of different projects and their expereince and technical expertise are as good any that we have come across. Could not recommend highly enough.
-